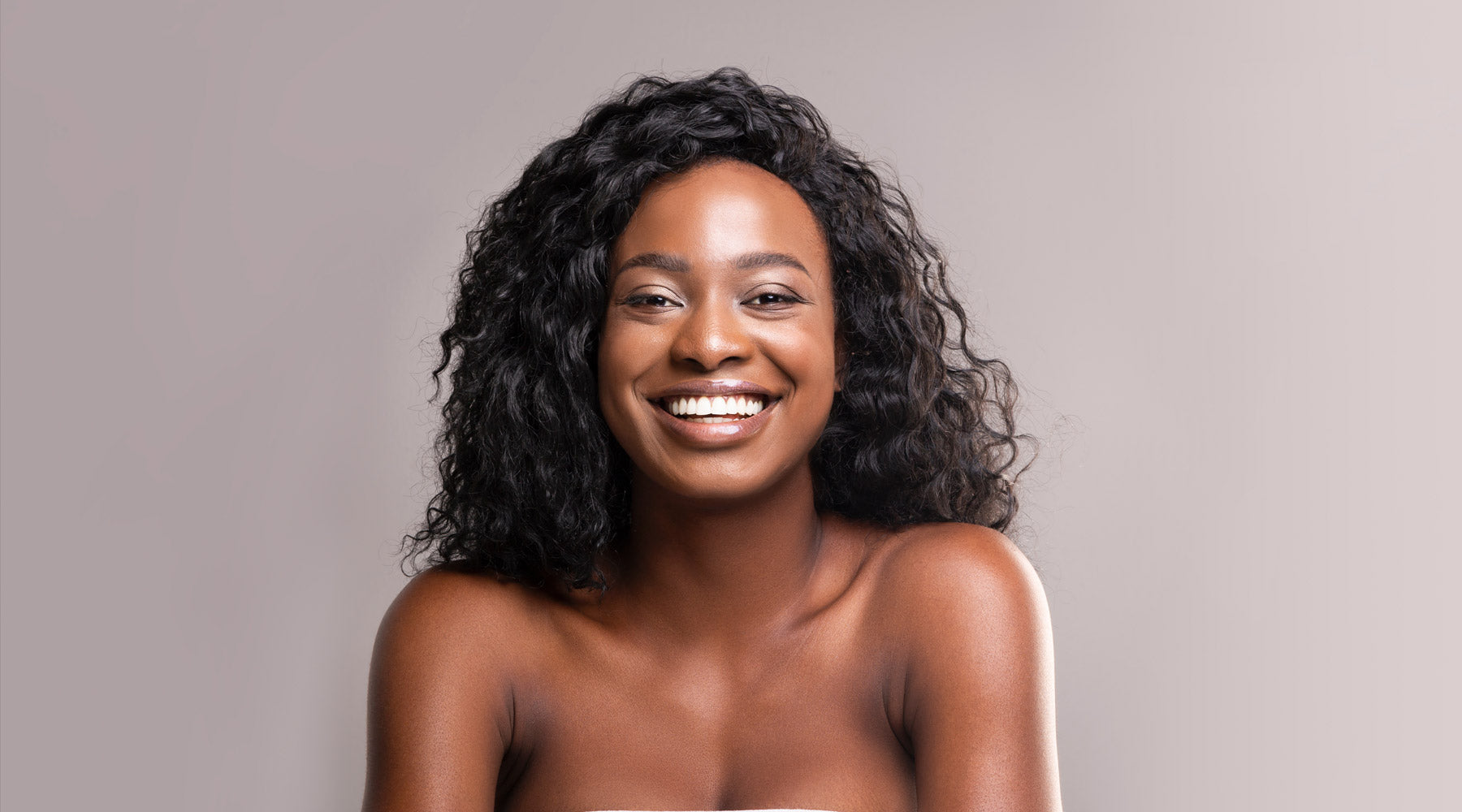 Let's Talk DIY Whitening Concerns
If you didn't know already it's National Smile Month (17th May -17th June) and what better time to smile than summer! The weather is warmer and friends can finally start to gather and meet again with all restrictions to be lifted for June 21st (finally!). 
Let's face it, we've all changed our lifestyle habits during lockdown, whether it's switching from workwear to loungewear or from visiting the beautician to DIY beauty, we've had that extra time off from the commute to relax and become more self-sufficient. 
A recent BBC Sounds commentary on teeth whitening stated that "On the whole, these home kits aren't very good for our teeth," and are, "not recommended by dentists". This is because a large selection of DIY teeth whitening kits, which are retailed online, contain harmful ingredients like bleach and are not certified. Which?, the online service and product review platform, states that teeth whitening kits should be purchased from reputable high-street retailers rather than online marketplaces. This is because the legal responsibilities are more secure and ensured when a purchase is made with a verified retailer. Online, many platforms lack information and transparency when it comes to product information, so you could end up using a product that is harmful to your health. 
At Spotlight Oral Care, we are happy to confirm that all of our Teeth Whitening Products are formulated with a safe amount of Hydrogen Peroxide and are 100% bleach, palm oil and toxin-free. We follow the legal guidelines for DIY whitening kits, which states that no more than 0.1% hydrogen peroxide can be contained in any product, so you can safely whiten your teeth at home without any nasty side effects or sensitivity. Unlike most teeth whitening brands on the market, Spotlight Oral Care has been created by dentists, our co-founders Dr. Lisa & Dr. Vanessa Creaven. Every oral care solution has been created with clean, clinically proven, safe, active ingredients that work to enhance and support your oral health while delivering real results. 
All of our products have been vigorously tested and checked for safety to ensure they are safe to use and effective. The lining of your mouth is 50 times more absorbent than your skin. Anything that goes into your mouth is directly absorbed into your bloodstream without passing through your stomach and metabolic pathways, which act to reduce exposure to toxic ingredients. What goes in your mouth really matters! Don't worry. At Spotlight Oral Care, we've got you, and your smile, covered.
According to Healthwatch England, people are being told to wait as long as three years for a dental appointment due to a backlog caused by the COVID-19 pandemic. As dentists, we advise that you visit your dentist every 6 months to ensure your oral health is maintained. For at-home care, choose prescriptive oral care solutions that can target your specific oral care concerns. Book an appointment with our Spotlight Oral Care Advisory Service, and let one of our specially-trained advisors help you to create your own bespoke oral care routine for the best at-home care in between dental appointments. Remember, we offer more than just Teeth Whitening! Our range covers all oral concerns including Bad Breath, Bleeding Gums, Decay, Sensitivity, Stained Teeth, and Weak/Chipping Teeth.